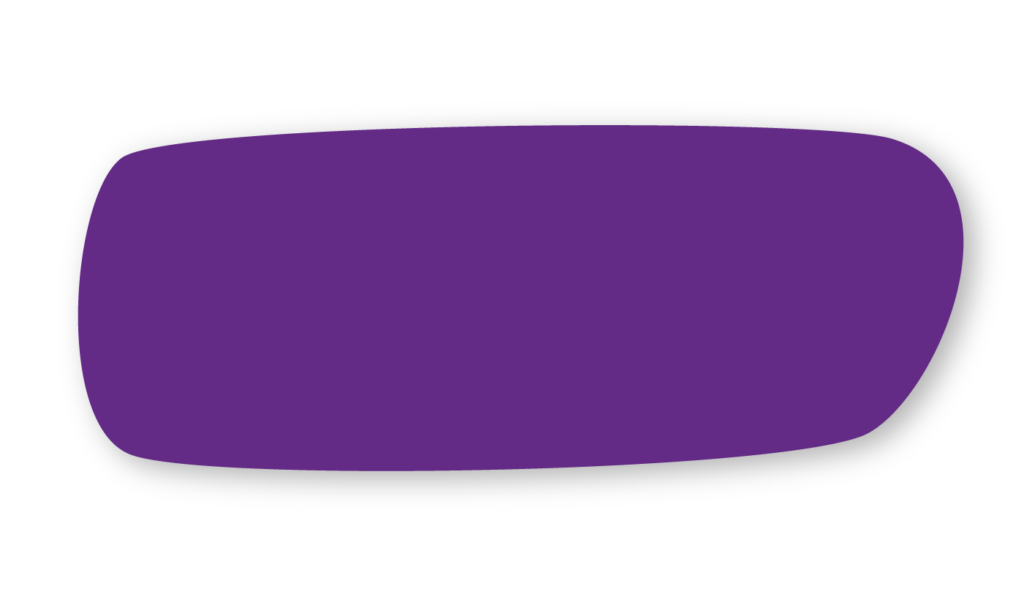 A pediatric dentist is specially trained to care for little teeth.
Not only are they super cute, but baby teeth are incredibly important! Those adorable little teeth are the foundation for speaking, chewing solid foods, and growing healthy adult teeth.
If your little one is 24 months or younger, Dr. George provides a FREE Baby Smile Check-up to get your sweet pea off to the best possible start to a lifetime of healthy smiles.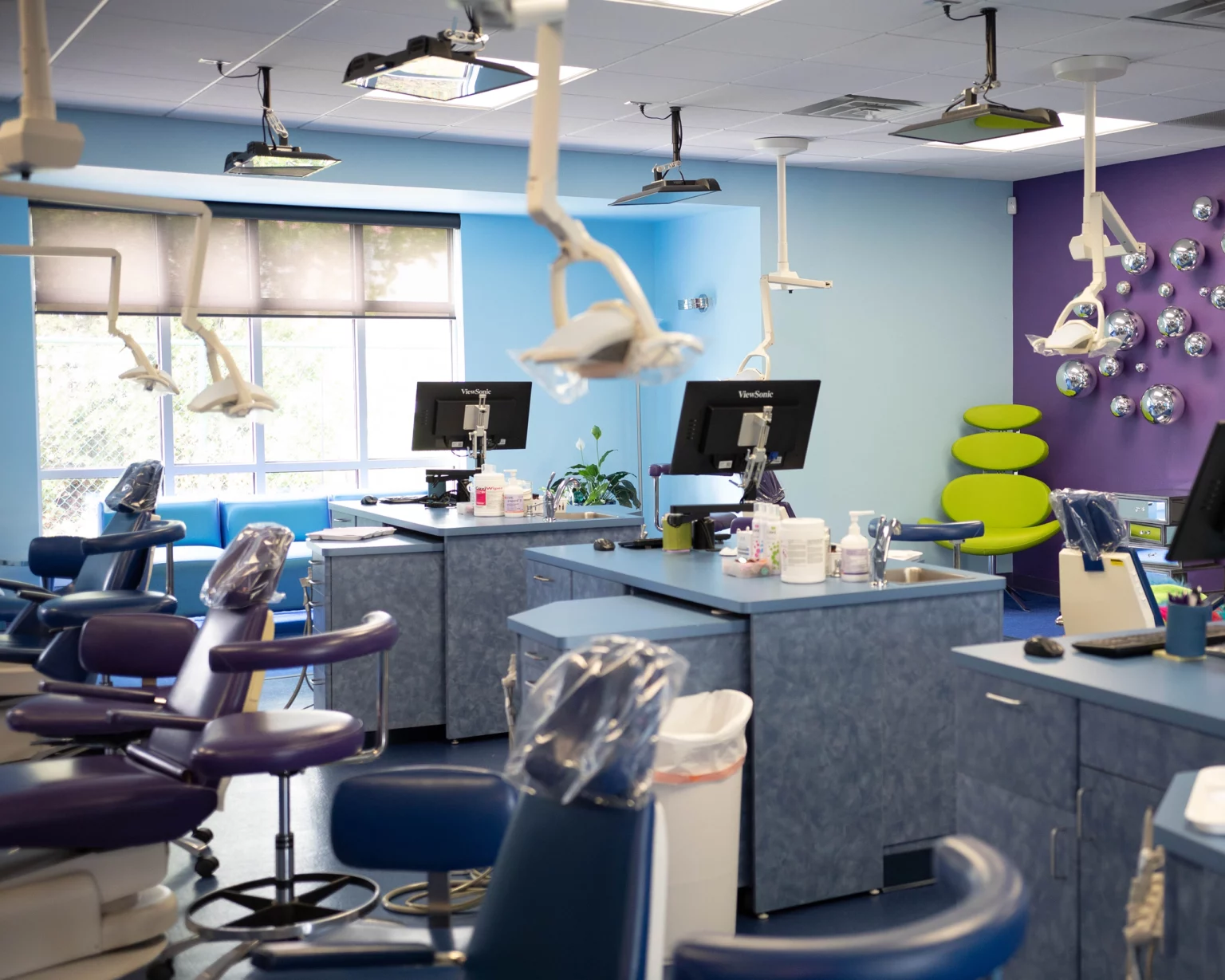 Why should my baby see a dentist?
The American Academy of Pediatrics and the American Academy of Pediatric Dentistry recommend a child see a dentist by their 1st birthday for a variety of reasons, including:
Dr. George and our team will talk with you about tooth development, nutrition, hygiene, and what to expect in the months and years ahead. We will answer all your questions about your baby's teeth, just like a well-baby visit with your pediatrician.
Tooth decay is the single most common chronic childhood disease, yet a whopping 90% of it is preventable. Early tooth decay can lead to infections, abscesses, and, most importantly, damage to developing permanent teeth. We will share highly effective ways to prevent tooth decay and stop cavities before they start.
Establishing a comfortable "dental home" for your baby in a child-friendly environment means your little one will be more relaxed and willing to have dental work done. As a bonus, should a dental emergency arise, your child will be accustomed to Dr. George and the office. 
Just a note: Dr. George gives his patients his personal cell phone number in the event of emergencies. He takes your child's dental health that seriously!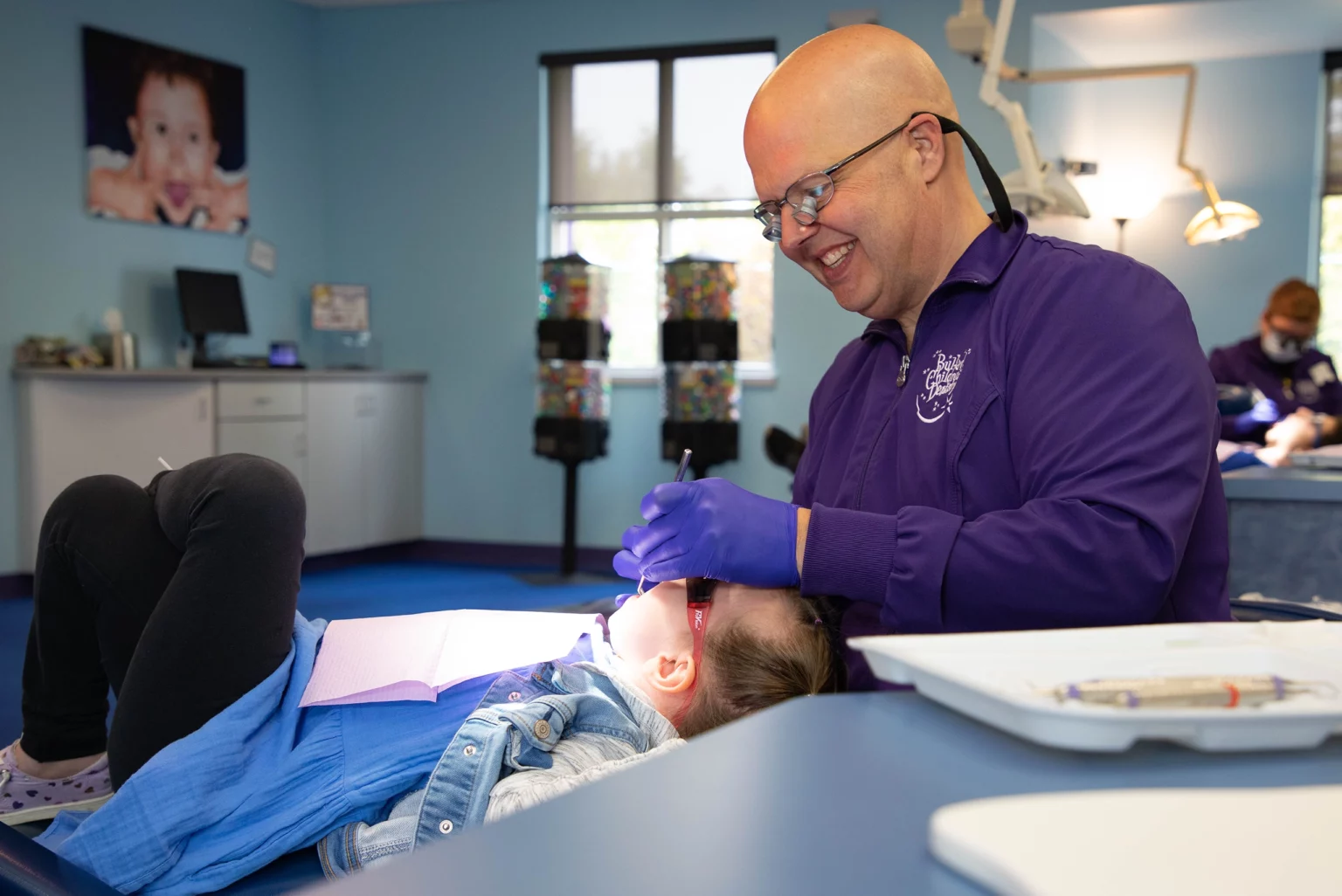 What should we expect at our first visit?
At a Baby Smile check-up, our goal is to make the visit as low-stress as possible for you and baby. We want it to be a very positive experience so your child will become comfortable visiting the dentist, making future cleanings and dental work go smoothly.
At the appointment, you will have a tour of the office with one of our friendly dental assistants, then meet Dr. George who will do an oral screening of your child, share effective ways to clean your baby's mouth, and discuss pacifier, finger, or other oral habits. 
You will be involved in every aspect of the appointment, including holding your little one on your lap during the oral screening so it is a comfortable, just-a-normal-day-with-my-loving-parent experience for baby.
After a Baby Smile appointment, we suggest a periodic six-month routine checkup. Once Dr. George feels your cutie is ready to begin cleanings, we will look forward to seeing your little one approximately every six months. Our young patients really look forward to visiting Dr. George and his fun office! These early, positive visits with your baby will help lay the foundation for stress-free dental appointments and a lifetime of healthy smiles.
If you want to see our amazing space before your visit, check out our office tour.
If you want to see what our patients are saying about their experience, check out our reviews.
Baby teeth are so important that Dr. George's wife wrote a song about them!
Baby teeth are so important that Dr. George's wife, Shannon, wrote and performed a song about them! If you want to hear her singing "Baby Teeth Do Count", click here.
How do I schedule a FREE Baby Smile Check-up?
We would love to meet you and your little one! We reserve Baby Smile appointments for children 24 months and younger.
Here's a tip: the secret to the fastest, easiest, most effective way to get an appointment that best fits your schedule is to call us.
We schedule appointments at your convenience and when time is available. We also can customize your appointment time to best suit your child's schedule (we know all about the importance of nap time!).
If you call after hours, simply leave us a message. We will get back to you lickety-split the next business day.
You can also fill in the form below, and we will call you to schedule an appointment.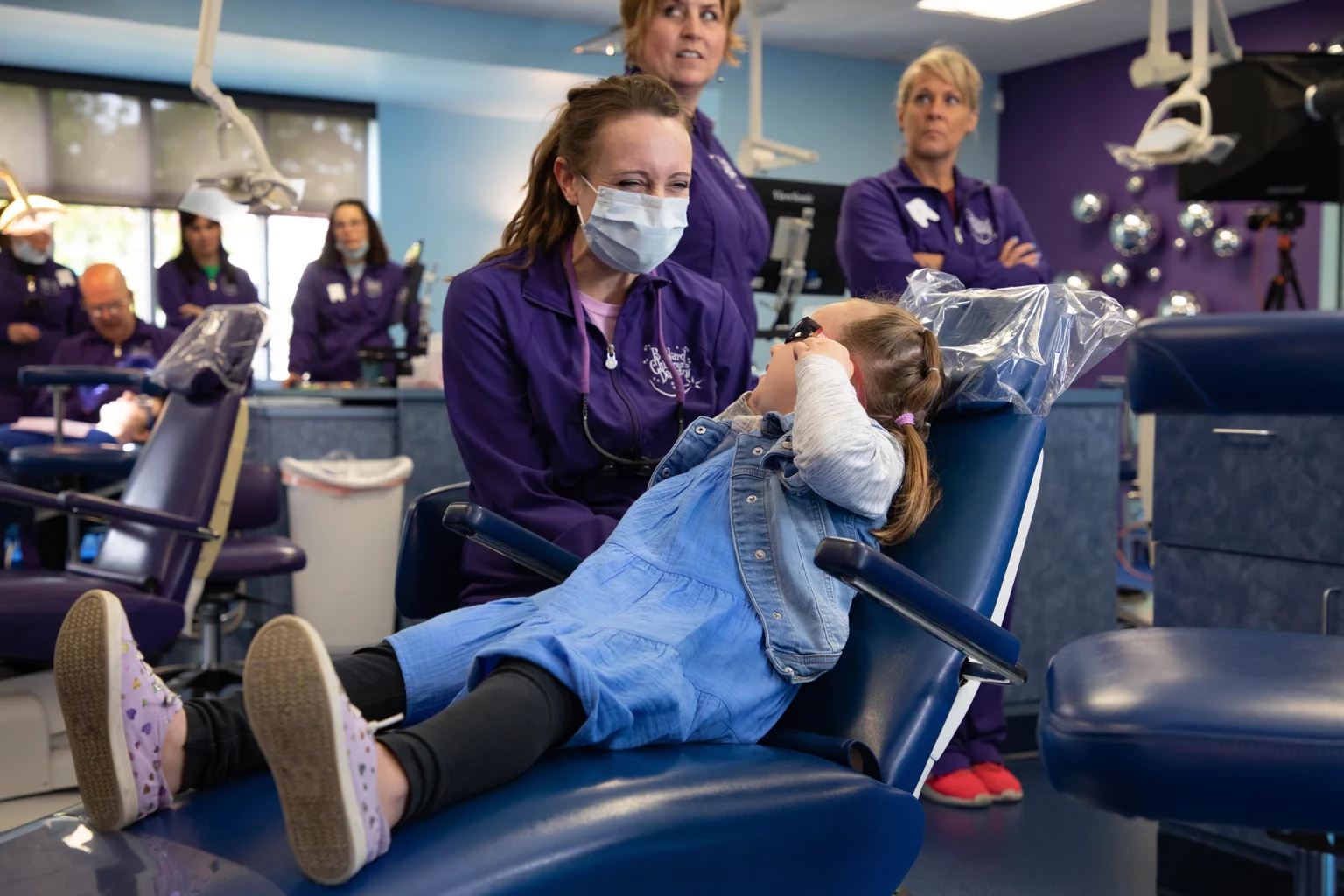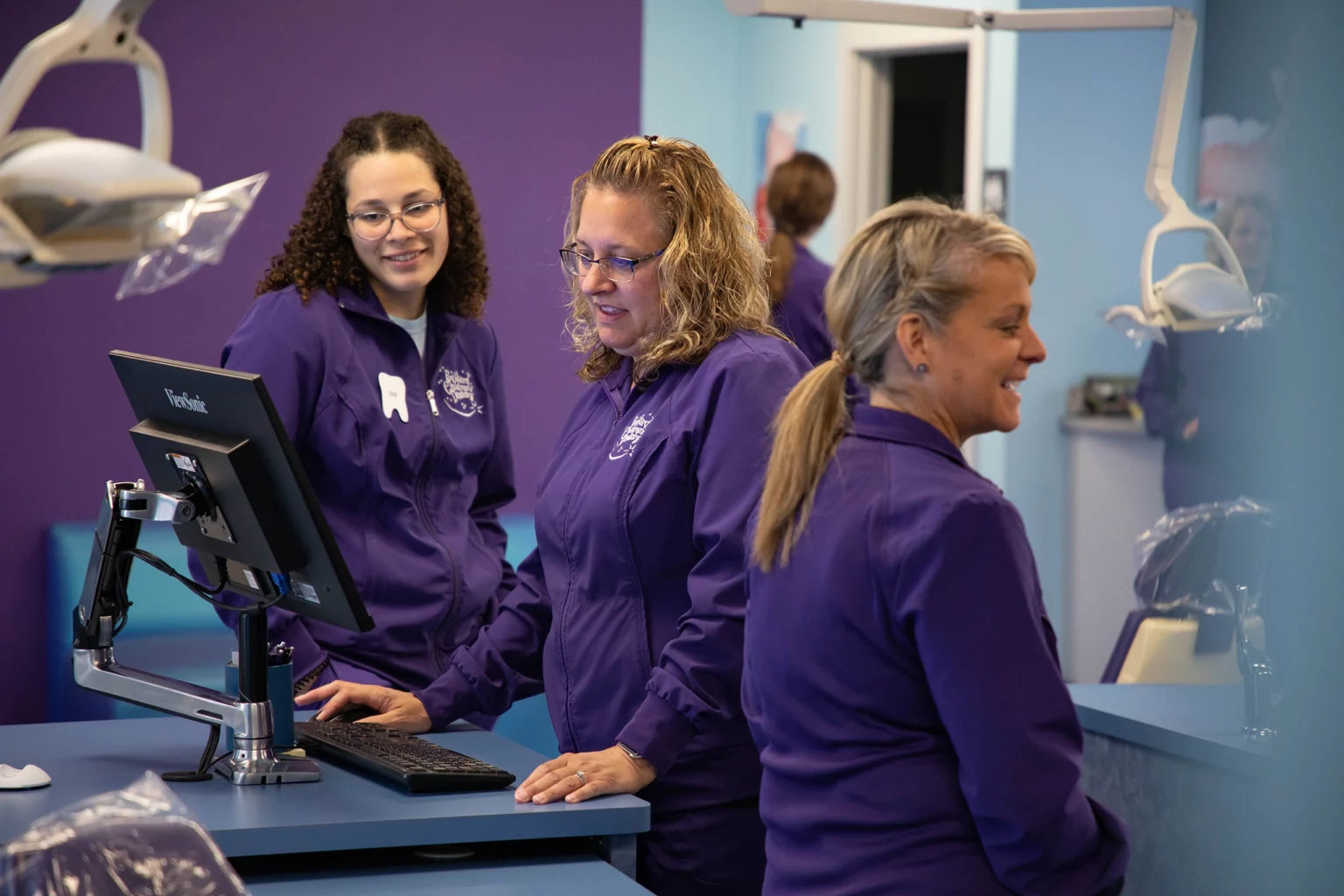 We can contact you directly to schedule a free appointment:
Schedule a Free Baby Smile Check-up